Here's a brief update from the .NET Foundation for August:
Board Elections are upcoming!

2021 Board Election candidates will be announced on August 31st.
Voting period will begin on September 13th. All members will be notified by email when the voting period has opened.

Proposal Process has been announced within the Outreach committee.

New form links have been added for submitting news to share and your community events.
New Project announcement!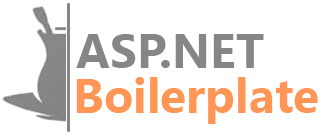 ASP.NET Boilerplate is a general purpose application framework specially designed for new modern web applications. It uses already familiar tools and implements best practices around them to provide you a SOLID development experience. ASP.NET Boilerplate works with the latest ASP.NET Core & EF Core but also supports ASP.NET MVC 5.x & EF 6.x as well.
Newsletter!
If you have something to add to next month's edition, please reach out to contact@dotnetfoundation.org